---
History
---
Washington County, Florida was created in 1825, and was nearly twice the size of the State of Delaware, stretching all the way to the Gulf of Mexico. After a century of boundary shifts, the county, with over 283,000 acres of rolling hills covered in thick stately pines and mixed hardwood forests, now covers a vast portion of the central Florida Panhandle. Over a span of more than 150 years, Washington County has seen Native American, Spanish and English cultural influences. The County's historical lore is rich with stories of the exploits of Andrew Jackson. There are numerous Native American Mounds and evidence of strong settlements still being discovered.
Named after George Washington, the area was first settled by those seeking both economic and political freedoms in this frontier land of vast timber and mineral resources. Inland waterway transportation brought about heavy river settlements. The arrival of railroads in the late 1800's boosted economic social and political developments.
Vernon, the geographical center of the county derives its name for George Washington's Virginia home, Mt. Vernon. The pioneer town was also the site of a major Native American settlement. The county courthouse was located in Vernon during the early part of this century until a railroad town in northeastern Washington County, Chipley, became the new and present county seat in 1927.
Founded about 1882, Chipley was named for railroad pioneer William Dudley Chipley. It grew up as many towns did along the railroad in the late 1800's, serving as a watering station for the steam-driven locomotives. Economic growth in communities in the county such as Caryville, Chipley, Ebro, Vernon, and Wausau developed around forestry industries, such as milling, turpentine production and naval stores. Agriculture, livestock, poultry and agribusiness were strong aspects of the maturing economic scene.
Hundreds of lakes and clear streams, green forests and unspoiled land are home for a variety of wildlife. These peaceful surroundings offer abundant hunting and fishing grounds. Boating and water skiing are favorite pastimes of many residents with Falling Waters State Recreation Area drawing participants in hiking, swimming, camping, photography and picnicking.
Community activities include competitive sports, cultural events and family-oriented projects. Washington Countians enjoy harvesting the fruits of the county's good life and take pride in its treasures of pure and satisfying living. Their desire to share these opportunities is evident in their gracious, warm expressions and excitement at the county's growth.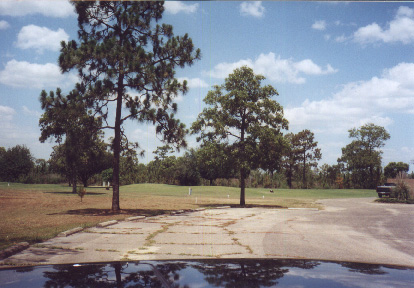 Washington County enjoys an average temperature of 67 degrees, has mild winters and warm summers. The Gulf of Mexico provides year-round breezes, creating a gentle climate throughout the county. The average rainfall is 55 inches annually. A rich historical heritage provides an excellent environment for living in Washington County. Old antebellum-style homes and varied architectures, mixed with new developments are found throughout the county in urban and rural areas.
---
Education
---
The Washington County Public School District oversees 2 high schools (Chipley & Vernon), 2 middle schools (Chipley & Vernon) and 2 elementary schools (Chipley & Vernon), as well as the Washington-Holmes Technical Center (Chipley).
Access to institutions of higher education is within easy reach: Chipola Jr. College (Marianna), Florida State University (Panama City Campus), and Gulf Coast Community College (Panama City).
Educational excellence is of paramount importance in Washington County and the County can boast of a 81.8% graduation rate with 59.7% of students going on to higher education studies.
---
Churches
---
Any community is only as strong as its citizens. A strong spiritual foundation is an intrinsic part of Washington Countians daily lives. There are various denominations represented in our communities: Baptist, Methodist, Catholic, Presbyterian, A.M.E., Episcopal, Jehovah's Witnesses, Lutheran, Evangelical, and Non-Denominational. This spiritual presence in our communities provides fellowship to all and is the cornerstone for neighbor-helping-neighbor in times of need. We welcome you to our spiritual homes.
---
Medical
---
Northwest Florida Community Hospital, affiliated with Sacred Heart Hospital in Pensacola, FL, is an 81-bed community hospital located in Chipley, FL. The hospital is fully accredited by the Joint Commission on Accreditation of Healthcare Organizations and licensed by the State of Florida. It is certified by Medicare and Medicaid. The hospital offers a broad range of services: Medical & Surgical in-patient care. 24-Hour Physician staffed Emergency Room, full-service Imaging Department, Out-patient Surgery, Women's Health services, Cardio/Pulmonary services, Laboratory services, Short- and Long-Term Care facilities, and Home Health services.
Washington County Convalescent Center, located in Chipley is an 178-bed long-term care facility which provides 24-hour skilled nursing care. This full service nursing home provides therapy services as well as a full schedule of social activities.
There are approximately 18 physicians located in Chipley.
---
Economic Development
---
Washington County is proof that you can have the best of both worlds. Washington County is one of the few counties to successfully blend a rural quality of life with state-of-the-art business amenities.
Progressive county and town governments have embraced one-stop permitting, property tax abatements, partial waiver of occupational licenses, Enterprise Zone designation and Hub Zone Empowerment Program designations.
Quality businesses and industries are welcome. The Economic Development Council for Washington County works hard to ease the way for relocating or startup businesses.
The Chipley Industrial Park offers full service sites for manufacturers and light industry. A second industrial park site of 220 acres is under development.
We believe in Washington County and we can make business and industry believers too!
---
Eco-Heritage
---
The many different topographical areas of Washington County are bathed in historical events, places and people. Named in honor of our country's founding father, George Washington, Washington County also proudly honors its Native American roots. Numerous mounds and early settlements indicate an active Native American population. The wealth of natural formations and indigenous plants and animals provided its first citizens with abundance. Arrowheads, pottery and everyday articles of daily living can still be discovered today.
The timber industry found a wealth of mixed hardwood forests. The natural beauty
of these forest lands now provides miles of hiking, bird-watching, photography, and hunting opportunities. The clean rivers, lakes and streams have their own histories and stories - from early river trade to the historic watering holes of the cracker cow drives of yesteryear.
---
Recreation
---

Washington County has a wealth of recreational resources for just about everyone. Falling Waters Country Club and Sunny Hills Country Club are wonderful public golf courses for the serious duffer. The Choctawhatchee River and Econfina Creek are excellent canoeing, tubing and rafting sites. Falling Waters State Recreation Area provides excellent opportunities for hiking, bird-watching, swimming and camping.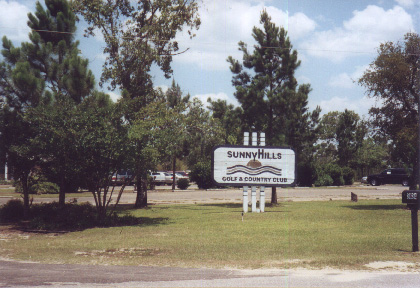 There are numerous other camping and/or boating sites. Cypress Springs Canoe Trails, NW Florida Campground, Pine Log State Forest and River Run Resort, to name only a few. For the racing enthusiast, visit Ebro Greyhound Race Track.
Numerous community parks provide both active and passive recreational activities.
Fishing, hiking, swimming, water-skiing, hunting, bird-watching, snorkeling and scuba diving, all may be enjoyed in Washington County.
---
County Profile
---
Located in the heart of the Florida Panhandle, Washington County encompasses 580 square miles and is within easy access on Interstate 10 to Tallahassee and Pensacola and on Highway 231 to Panama City and Dothan, AL. Shopping hubs, airports, medical facilities, rail transportation and shipping ports are all within a short drive.
The topography is unique to the State: mixed hardwood forests, rolling hills, rich agricultural lands, acres of timberland, and four-season climate. These geographic features provide a wide selection of environments to enjoy.
Our five largest communities - Chipley, Vernon, Wausau, Ebro and Caryville - are located within easy access to major roadways and the interstate.
Southern hospitality at its best!
---
Quality of LIfe
---
Of utmost importance to all Washington Countians is a good quality of life with time for work and quality time for family and friends. This unhurried lifestyle gives growing families the opportunity to provide strong values and spiritual foundations to their children. There are many ideal locations for retirees who wish to leave the hustle and bustle of their working lives.
A strong commitment to quality of life issues by local governments provides room for economic growth and personal tranquility for all citizens. The philosophy of "less is more" translates to less stress, less crime, less congestion, less pollution, less traffic, less daily aggravation and more tranquil enjoyment of everyday life.
Washington County derives its beauty and heritage from the land. This fact is reflected in its resilient and resourceful citizens who know the importance of neighbor helping neighbor. Pride in their community is strong and they invite you to visit or stay with warm smiles.
---
Chipley Industrial Park
---
156 acres, 60% of which is occupied, in the southwest corner of the city of Chipley. Park expansion plans are presently being developed. A second industrial park site of 220 acres is under development. The Chipley Industrial Park is within designated State Enterprise Zone.
Property Tax Exemptions for qualified manufacturing projects and distribution facilities are available.
SITE SIZE: Negotiable
ENVIRONMENT: An average elevation of 125 feet. Soil: gray-brown surface; upland acid soils with yellow to brownish-red subsoil. Mineral resources: sand, clay and limestone.
ACCESS: Interstate 10: U.S. Highways 90 and 231, State Highways 77 and 7y9.
TRANSPORTATION:
AIR: Panama City International Airport (Delta), ASA, Northwest Airlink. U.S. Air
PORT: Port Panama City and Foreign Trade Zone #65, located 46 miles south of Chipley; Subzone possible at Chipley Industrial Park; Access to Port of Pensacola
RAIL: CSX near Industrial Park
TRUCK: Numerous major freight carriers
PARCEL: UPS on site; Access to major carriers
BUS: Greyhound
UTILITIES
ELECTRICITY: Gulf Power Company
NATURAL GAS: City of Chipley/1,017,000 thermal units available under contract.
TELEPHONE: BellSouth
WATER: City of Chipley
SEWERAGE: City of Chipley/1,000,000 gallons per day
REFUSE: City of Chipley
DRAINAGE: Natural with retention ponds
OWNER: City of Chipley
CURRENT TENANTS: ABC Fence Systems, Cypress Creek Wood Products, Florida Spring Manufacturing, J & M Testing Lab, Kent Construction Company, Uniform Company, Suncoast Environmental, United Parcel Service (UPS), WestPoint Stevens
CONTACT:
Washington County Chamber of Commerce
Economic Development Council,
P. O. Box 457, Chipley, FL 32428
Phone: (850) 638-4157 Fax: (850) 638-8770
Website: www.washcomall.com
E-mail: wcchamber@wfeca.net